A good home insurance plan can protect you from financial difficulties and provide assurances that resources will be available when you need them. When you're choosing a plan, there are many factors to consider.
Specific Events – You Are Covered For…
Generally speaking, homeowners insurance provides three things:
coverage for damage to your home
coverage for damage to your personal property
liability protection
The most common homeowners insurance policy in the United States is known as the homeowners-3 policy or HO-3 (nearly 85% of homeowners have this policy). If you have this policy, you will be covered for everything except the exclusions outlined in the policy (more on that later).
What is covered?
The most common perils for which you will be covered under an HO-3 policy include:
fire and smoke
lightning
tornadoes and windstorms
hail
explosions
vandalism
theft
damage from vehicles
falling objects
loss of food in your refrigerator or freezer due to power outage outside your home (usually up to $500)
weight of ice, snow, and sleet (except to fence, pavement, patio, swimming pool, or dock)
accidental discharge of water from plumbing system (i.e. pipe bursts) or freezing of plumbing
accidental cracking of your hot water heating system
accidents resulting from your negligence on or off your property (includes damages award to third party, medical bills of third party, and your legal costs--up to policy limit)
your personal property anywhere in the world (with some exceptions)
Remember, this list is not exhaustive. If it's not in the list of exclusions, it's covered.
What is not covered?
Specifically, the HO-3 policy does not cover:
floods (flood insurance must be purchased separately from the federal government)
earthquakes (can be added to policy)
war
nuclear accidents
structures used for a business (separate insurance is necessary)
wear and tear on the home, including deterioration, insect and rodent infestation, settling or cracking of foundation or pavement, and damage from domestic animals
intentional damage
freezing of pipes in an unoccupied or under-construction house
theft from a house under construction
vandalism to a house that has been vacant for more than 30 days
cars, trucks, vans, motorcycles, aircraft, and boats with anything more than a small motor
property belonging to tenants
pets, birds, and fish
losses resulting from the failure to protect property after a loss
Specific situations
Listed out, these disasters and other situations can be hard to distinguish. Instead, real-life examples are often much easier to understand. (These examples relate to HO-3 policies.)
Your house…
Lighting strikes a power line leading into your house and starts a fire--you're covered
A delivery truck careens off the road and smashes into your house--you're covered
A plane blows up mid-air and part of the debris hits your house--you're covered
A pipe bursts in your cellar and covers your downstairs playroom with water--you're covered
Mice infest your home and chew up your insulation--you're not covered (wear and tear exception)
The river behind your house floods and you have water damage--you're not covered (flood exception)
Your home is damaged for some reason and you need to upgrade it to meet the local building codes when you repair it--coverage depends on the individual policy
The value of your home in the real estate market plummets because a prison is built on your block--you're not covered (selling cost has no direct relation to insurance, it is intended to cover the costs of rebuilding or repairing)
A foreign army invades the United States and destroys your home in the process--you're not covered (war exclusion)
You go on a cruise for 8 weeks and return home to discover vandals have smashed all your windows and torn apart your house--you're not covered (vandalism exclusion for house vacant more than 30 days)
Your personal property…
A wild animal gets into your house and rips apart your upholstery--you're covered, unless the animal is a rodent or your own pet, which is not covered (If the rodent or pet does something to cause a fire, you are covered for the damage caused by the fire.)
A thief breaks into your home while you are at work, and steals your entire music collection, the family silver, and everything else portable--you're covered, up to the limits stated within your policy and any endorsements
Your golf clubs are stolen form the trunk of your car--you're covered (without a replacement cost endorsement you will recover only their current value)
A fire damages your computer equipment in your business over the garage--you're not covered (you need special coverage for your home-based business)
Your negligence…
You accidentally run your shopping cart over someone's foot at the grocery store and are sued for damages--you're covered
You accidentally leave your boots on the front steps and your invited neighbor trips over them, breaking her hip--you're covered
Your errant drive hits a member of the foursome ahead of you on the golf course--you're covered
Your lawnmower spits a rock which breaks your neighbor's window--you're covered
Insuring a New Home During Construction
You should definitely consider insuring your new home during construction. If you don't, you're exposing yourself to a great deal of risk if a fire, theft, or other event damages or destroys your partially-completed home.
How can you insure your new home during construction?
One way to cover your new home during construction is to purchase a standard homeowners policy. This will cover any damage to the building as it's being built, and may also provide some coverage for the theft of building supplies. It also provides liability coverage, which may come in handy if one of your friends trips during a "tour" of your dream house, and decides to sue you. However, the policy will not cover your personal property until the building is secure or "lockable."Another option is to purchase a "dwelling and fire" policy. This type of policy covers damage to the physical structure, but provides no theft coverage. A dwelling and fire policy may be an appropriate choice if you are living in your old house during construction because the homeowners policy on that house will cover the theft of items from the construction site. Dwelling and fire policies also provide liability coverage, just like a standard homeowners policy.
What happens once the building is complete?
Once the building is complete, you should re-evaluate your coverage. If you opted for dwelling and fire coverage, you will need to purchase a full homeowners policy. If you bought standard homeowners insurance, make sure that you have purchased the right amount, especially if you have made alterations to the original building plan.
Insuring Your Home During Remodeling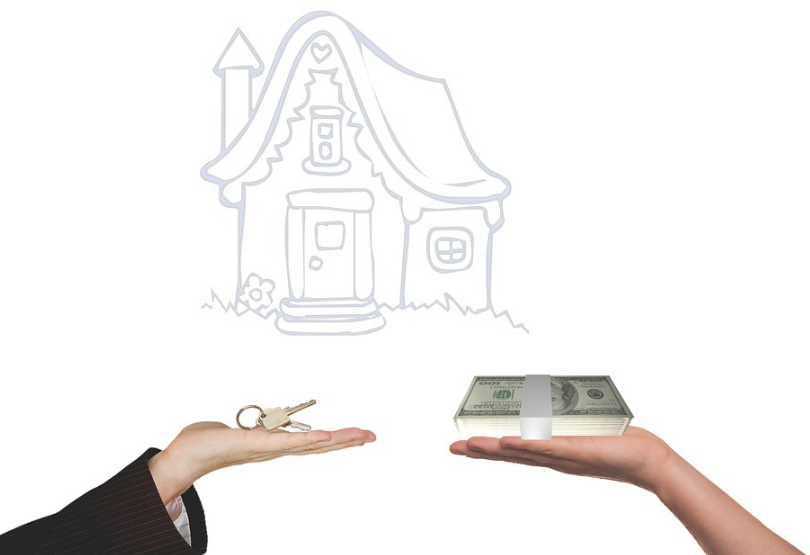 If you are adding an extra room or improving your home in some way, you will likely need to update your homeowners insurance policy so that the new addition or improvements will be covered. You should do this before you start any work, because if you don't and the new addition or improvement is damaged or destroyed while being built, you will have to pay for the loss.
Contact your insurance agent before or shortly after construction begins to increase your coverage to reflect the new changes in your home.
Make sure contractors and subcontractors carry the proper insurance coverage
When you have contractors and subcontractors on your property to do work on your house, you run the risk of one of them being injured on the job and suing you. You need to do two things to adequately protect yourself from this potential liability:
Make sure that all contractors and subcontractors carry adequate workers' compensation coverage. Don't be bashful. Demand to see a copy of their policies before work begins.
If the workers' compensation coverage is not adequate, you may need to extend the limits of the liability portion of your homeowners policy.
Insuring Your Property During a Move
Whether you are moving across the country or just down the street, you will likely need to insure your property. Just think of all your belongings being picked up and set down at least twice, carried up and down stairs, around sharp corners, and being tossed about in the back of a truck or van. Something is bound to be dropped, scraped, chipped, broken, damaged, or destroyed. Or, worse yet, the truck or van may be stolen with all your property still stowed onboard.
Most moving companies limit their liability. And if you're moving yourself, your moving helpers probably won't take responsibility. You will end up paying for the loss.
The answer to this problem is to insure your belongings during transit. This type of insurance is called moving insurance, and is part of an insurance line called inland marine insurance.
Where can you get moving insurance?
You can get moving insurance in several ways:
Your own homeowners insurance policy might cover moves. Check your policy to find out if it does, and what the limits are.
If you are having a moving company move you, they may offer moving insurance. All commercial moving carriers must provide a basic moving insurance policy to you at no charge. This covers both local and interstate moves but generally pays only 60 cents per pound.
If you are moving yourself, you may be able to buy a policy from a move-it-yourself company.
What kind of coverage is available?
Basically, three kinds of coverage are available:
Basic coverage (which pays 60 cents per pound) at no cost to you,
Coverage based upon the value of the item less depreciation, and
Coverage based upon total replacement cost.
The third choice provides you with the best coverage but it will be the most expensive.
What happens if one china dish out of a set of four is broken. Will you get paid for one dish or the whole set?
It depends on what type of coverage you get. Generally, only a policy that provides total replacement cost will cover the entire set.
Is there a deductible?
That depends on the policy, too. Typically, a policy that provides total replacement cost allows you to choose a deductible (e.g., $250 or $500).
How much does moving insurance cost?
Moving insurance is affordable. If you choose the basic moving insurance policy that the carriers must offer you, the cost is zero. If you choose a policy based upon the value of your property less depreciation, the cost will be approximately $7 per pound. Coverage based on total replacement cost depends on the value of the shipment. Coverage on a shipment valued at $50,000 may cost as little as $250.
Dog Bites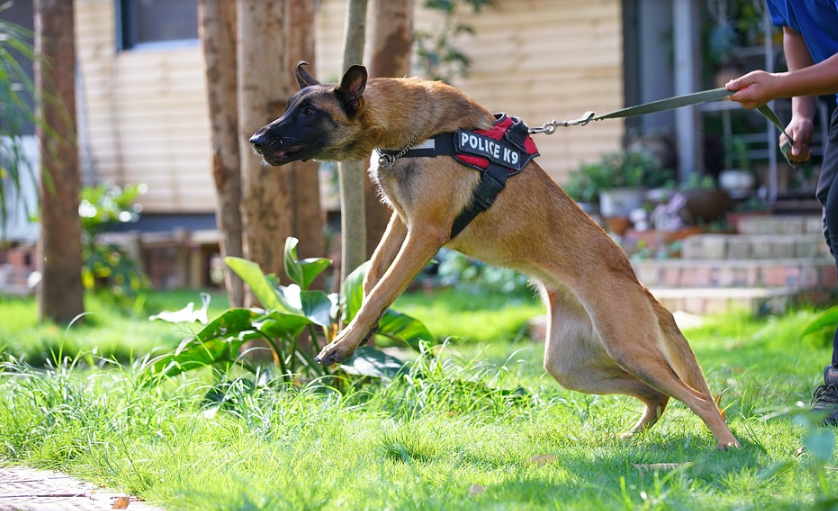 Your dog has bitten someone. Are you liable?
Most likely, yes. Generally, owners of dogs who bite are financially liable for the injuries suffered by the victim. But, if you have a homeowners insurance policy, you may get some help.
How much does your homeowners policy cover?
Most homeowners and renters policies provide only $100,000 to $300,000 in coverage for dog bite liability claims. If the liability comes to more than this, you are responsible for the rest.
Will your policy cover all dog bites?
Possibly not. There is an unofficial blacklist of breeds. German shepherds, pit bulls, Rottweilers, Dalmatians, Airedales, Great Danes, wolf hybrids, and huskies are sometimes not insurable.
Once a dog has bitten someone, the risk of another bite increases. Thus, your premiums are likely to go up significantly after one dog bite. And, chances are, your insurance company will not renew your policy.
But, Fido is so sweet. He would never bite anyone
We all love our dogs, and we truly believe that our dog would never hurt anyone. But, here are some statistics that might surprise you:
40% of American households own a dog.
There are 4 million dog bites each year.
60% of all dog bite victims are children.
Dog bites account for one-third of all liability claims under homeowners insurance policies.
The insurance industry pays out over $1 billion in dog bite claims a year.
What can you do to prevent Fido from biting someone?
How can you prevent dog bite liability? Here are some suggestions:
Pick a dog breed that is insurable. Select a pet known for its docility. Call a veterinarian for advice.
Have your dog spayed or neutered.
Teach your children to be careful around pets.
Play nonaggressive games with your pet, such as fetch.
Do not disturb your dog while it is eating, sleeping, or caring for puppies.
Do not tease your dog.
Train your dog.
Keep your dog in a closed room when strange guests visit.
Keep your dog leashed when walking your dog (most communities have leash laws).
Keep your dog in a fenced-in area when allowed to run in the yard.
Get an alarm system instead of a dog if home security is your primary concern.
Insuring Your Home Business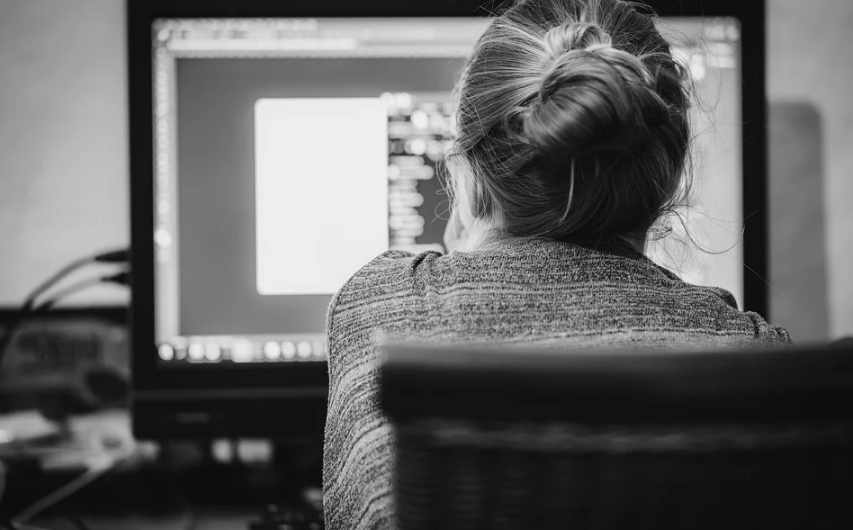 Generally speaking, homeowners insurance does not cover your home business. Some standard homeowners policies cover a maximum of $2,500 for business equipment in the home, but none cover business-related liability or other losses.
If you run a business from your home (and there are 12 million Americans who do), it is likely that you need both property insurance to cover fire and theft and liability insurance to cover anyone who gets hurt by using your product or who gets hurt on your property.
What kind of losses do you need insurance protection for?
As a business owner, you will need insurance to cover the following types of losses:
Property and equipment damage or loss from fire or theft
Customer or supplier injuries on your property, or caused by your product
Advertising liability
Inability to collect accounts receivable
Business record damage or loss
Lost income due to damage to your home
What kind of policies are available?
If you operate a home day-care service or if your company is "incidental" (which means it grosses less than $5,000 per year), you may be able to simply add an endorsement to your existing homeowners policy.
Many insurance companies offer a package policy to small home-based businesses. This package usually covers loss or destruction of business property on or off the premises, loss of valuable papers, personal injury and advertising liability, accounts receivable up to $10,000, money lost on the premises up to $5,000, and money lost off the premises up to $2,000.
Typically, if you purchase a package policy, you'll also want to purchase homeowners and auto policies from the same company. This way, the package plan extends the property and liability coverage on your home and car to your business. This prevents gaps or duplication of coverage.
If the package policy is not available to you (not all states allow them), you will have to buy individual policies, such as business property, general liability, and business income insurance.
What other types of insurance policies might you need?
Car insurance
Your existing personal car insurance policy may cover some of the business tasks you use your car for. However, depending on the type of vehicle and what it's used for, you may need a separate business automobile policy. Check with your auto insurance agent.
Health and disability insurance
You need health insurance in case you become sick and incur medical expenses, and disability insurance if in case you become unable to work because of illness or injury. If you have employees, you may want to consider offering a group policy, if your business is eligible.
Workers' compensation
You are required by law to have a workers' compensation insurance policy in place if you have employees working for you on the premises. These laws vary from state to state, so check with your insurance agent or your state's insurance department to find out exactly what you need.
The responses below are not provided, commissioned, reviewed, approved, or otherwise endorsed by any financial entity or advertiser. It is not the advertiser's responsibility to ensure all posts and/or questions are answered.