There's good news. We're all living longer, and the insurance industry is rewarding us for it.
Life insurance rates will be going down as much as one-third for some people in the not-too-distant future.
It's all because regulators have revised life-expectancy projections — known as mortality tables — for the first time since 1980.
"Advances in medicine and healthier lifestyles mean that almost everybody is living longer," says Bob Barney, president of Kentucky-based Compulife Software, which monitors insurance rates. "A man who is 40 years old today can expect to live to be 78, not 73, as was the expectation 25 years ago."
Over the next several years, rates for some life insurance policies called term policies will drop as much as 30 per cent. Other types of life insurance will see smaller decreases and even whole-life policies should decline, but it's not yet clear how much. Here's a quick look at the four major types of life insurance.
Why companies will reduce rates
"State insurance commissioners and regulators decide how much money companies must set aside for death benefits, claims or other pay outs. The new mortality tables allow them to trim the size of those financial reserves they require companies to keep," says Barney.
"If policyholders live longer, the companies have the use of their premiums longer, and can make more profit, which mean savings they can pass on to the customer.
"This will save the insurers money, and because of competition, companies will have no choice but to re-price their policies, pushing the cost down to insurance buyers."
When cuts will take effect
Although some insurers have already started slashing rates, there won't be a simultaneous, across-the-board drop because states have five years to adopt the new standards, says Grant Hemphill, a consulting actuary and member of the American Academy of Actuaries, which compiled the new standards.
"Companies are working on it now," says Hemphill, who helps produce The Van Elsen Report, a publication for actuaries and corporate officers. He adds, "Most companies are already repricing term insurance products and we could see them on offer by late fall or early in 2004."
Compulife's Barney says the race to put cheaper products on the market will heat up soon.
"The states do not have to adopt the new tables until 2009, but I expect to see things happening faster than that. The fur will certainly fly once a few states and the companies who operate from them begin using the new mortality tables," he says.
"The first companies on the block with price decreases will obviously have an advantage, and the others will race to play catch-up.
"Just when it's going to happen isn't clear. I guarantee that some companies are working now on new products, but getting a new one to market is a grueling process that can take months. It might even be a few years before the cuts start showing, and they will only be for new policies, not for existing ones."
Lone Star State moves first
Texas is the first state to adopt the new tables, and San Antonio-based USAA Life Insurance Co. claims to be the first insurer to offer lower rates based on the revised tables.
"The new mortality tables, along with strong operational performance, created an opportunity for us to offer significant savings, especially on term life insurance products," says Jim Middleton, CEO of the $66 billion, five-million-customer company.
"Actuarial tables are used to calculate the probability of death at a certain age. The longer a policyholder is expected to live, the lower the risk and cost associated with that policy," he says. "We took the initiative to pass these savings on to our customers as soon as possible."
USAA offers insurance in 40 states, and says it has cut rates on new term policies between 10 and 30 percent.
A 35-year-old woman who until recently would have paid $208 a year for $250,000 worth of coverage will now pay $160, says Middleton.
The new tables specifically affect only life insurance, not other kinds of coverage, and what's most affected by the changes are the longest of the term policies, the basic coverage chosen by most consumers.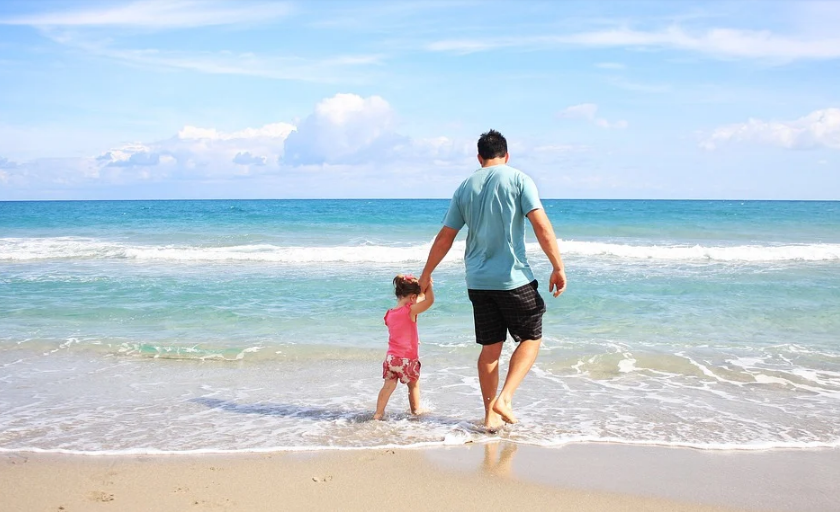 Term policies account for 20% of the $11 billion worth of life insurance sold each year in America. Whole life polices have a 26% share of the market, universal life takes 21% and variable policies account for the remaining 33%.
The new tables, says actuary Hemphill, does not impact annuities, contracts that typically pay investors a monthly benefit until death, because they had new tables of their own that incorporate longer life expectancies, drawn up in 2000.
Rate cuts may exceed 30 percent
"We can't yet give an exact figure, but this should illustrate how much the new tables will save the customer," says Barney, whose Kentucky state regulators have not yet adopted the new mortality tables.
"Previously, a 45-year-old male non-smoker seeking $500,000 worth of term life insurance in a 30-year policy would pay $910 annually. This would be for a policy that does not guarantee fixed premiums after 10 years.
"If he wanted to have a guaranteed fixed premium, he'd pay $1,205 a year for the same insurance.
"Under the new tables, with lower reserve requirements, premiums will drop to about $900 for a guaranteed policy. That's a difference of some $300 a year or around $9,000 over 30 years
"If the customer is older, the savings are even greater. At age 50, the cost of that same guaranteed fixed-premium plan is $1,990, or $1,265 per year for a plan without the premium cost being guaranteed.
"This $1,265 is what I expect the cost will be for a guaranteed fixed premium plan under the new tables.
"The older client will save more than $700, or more than twice as much as a younger client saves, when the new mortality tables are used!"
Consider canceling existing policies
Barney added, "Some people might want to cancel their existing policies and buy a new one at a lower rate. You might be able to get the same coverage for less, or more cover for the same premium.
"Just be sure you have met any medical requirements and that your new policy is in force before you cancel the old one.
"Do not wait until next year when the new, lower-priced policies might arrive. Things could happen – you could die, your health or other circumstances could change.
"If you need insurance, buy it now, and check the price in a year or two. We will probably see more competitively priced whole life policies in the near future, but don't wait for it.
"You can always buy term insurance that you can convert in two or four years. Just make sure you have insurance, then keep shopping to make sure you have a good deal."
"People should buy insurance based on their needs, and not wait for a better bargain down the road. The rule is shop around, and if you have questions discuss them with an agent," says Hemphill.
Here's how much longer actuaries expect people at various ages to live:
Life expectancies: Then and now
Current Age
Male
(1980 predictions)
Male
(2003 predictions)
 Female
(1980 predictions)
Female
(2003 predictions)
0
70
76
75
80
30
72
77
77
81
50
74
78
79
82
60
77
80
80
83
65
78
81
81
85
Source: USAA
The responses below are not provided, commissioned, reviewed, approved, or otherwise endorsed by any financial entity or advertiser. It is not the advertiser's responsibility to ensure all posts and/or questions are answered.